Alumni News
From 2010 to present
Share your news with us! Log in to submit your news to share with your brothers! Or, send an email to alumnirecords@sigmanucornell.org, we would love to hear from you!
Sigma Nus Earn All-Ivy League Football and Academic Honors
Congrat's to our Sigma Nu brothers who earned All-Ivy distinction for their play on the gridiron this fall. Senior safety Nick Gesualdi '18 was a first-team selection, and senior linebacker Kurt Frimel '18 was a second-team pick.
Kurt, who joined Nick as a defensive captain, led the Big Red and ranked fourth in the Ivy League in tackles for loss (9.5). He had 55 tackles, two sacks, two pass breakups and a forced fumble in nine games. The CoSIDA Academic All-District selection was a two-year starter and letter winner who compiled 148 tackles, 16.5 for a loss and 4.5 sacks, four forced fumbles, two fumble recoveries and four pass breakups.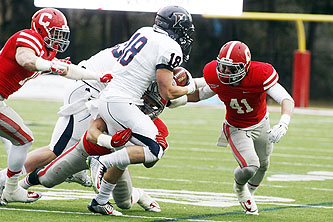 Nick is a repeat unanimous selection on the first team, becoming the first Cornell defensive player to be placed on the first team in consecutive years since 1992 and 1993. He ranked second on the team in tackles (60), leading the team in solo stops (42), and was third in the Ivy League with three interceptions (55th nationally). The team captain had an interception in the season finale at Penn, giving him 14 for his career, the most by a Big Red player in 68 years and second on the school's all-time list.
Additionally, the Cornell football team placed three student athletes on CoSIDA's (College Sports Information Directors of America) academic all-district team, and they are all Sigma Nus: Seniors Kurt Frimel '18, Jack Gellatly '18, and Seth Hope '18. A senior defensive end, Seth was named to the Academic All-America Division I Football first team. Hope becomes the fifth Big Red football player to twice be honored as a two-time Academic All-American after capturing second team honors in 2016. Hope is the eighth Cornellian to earn first-team honors and the first since Luke Siwula '07 (also a Sigma Nu!) in 2006. Gellatly is making his second straight appearance, while Frimel is being recognized for the first time. In all, 19 Ivy League football players reached the academic all-America ballot.
Well done Nick, Kurt, Jack, and Seth and Go Big Red!
---
Snakes Helping Snakes:
My Summer Internship at S3 Partners
By Nate Porter '18
This past summer, I interned at a financial data-analytics firm in New York City called S3 Partners, located in midtown Manhattan. The company provides extensive short-side market research and data analytics to clients (primarily hedge funds) through numerous platforms, including a financial software application that provides real-time short-interest data via a Bloomberg terminal. During my time at S3, I worked closely with Head of Research Ihor Dusaniwsky '84, providing extensive short-side research using S3's data-analytics software and the Bloomberg terminal.
Together we regularly tracked and provided research on the most- and least-profitable shorts in international and domestic stocks, ETFs, sectors, and indices. Some of our work was cited by The Wall St. Journal, The New York Times, Bloomberg, Business Insider, and Investopedia, among others. I also worked with other members of the firm in analyzing borrowing and lending activity to help create Excel templates, showing profitable opportunities for securities lending in a client's portfolio. Proprietary software generated a "true market rate" for borrowing securities, which could also be measured against the borrowing rate charged by a client's prime broker.
I can safely say I learned more about the Street during my first week working at S3 than I had during all my years at Cornell. Getting to use a Bloomberg terminal was an incredible asset; the people at the company were professional, yet fun to work with, and Ihor was a fantastic mentor, who was patient in teaching me the nuances of the company and never hesitated to answer my numerous questions concerning the market. Even though he was a Sigma Nu over 30 years before me, I still felt a level of camaraderie with him during my time there. I remember the first day of work; one of the first questions he asked me was whether or not we still did the same initiation traditions. The internship and living in the city made for an incredible summer, and after graduation, I hope to find a satisfying career there, but I will never forget this past summer, when I got my foot in the door.
I want readers to know that I was fortunate to land the internship after networking with a number of Cornell Sigma Nu alumni with substantial experience in the financial services industry, most of whom were eager to provide me with guidance and advice during my internship search, despite having never met me. Just a few weeks after leveraging our network this past spring, I received a call from Ihor, who asked me if I would be interested in interviewing for a position at S3.
"When I heard that some of the active brothers were looking for internships and we had an opening this summer, I contacted Nate and, after speaking to him, offered him the position," said Ihor. "Nate's resume showed me he had the skill sets I needed for the role, but more importantly, as a Sigma Nu brother, I knew he was the kind of person that I could trust and feel comfortable working with. I knew, as a brother, he would impress me with his drive and work ethic, and he exceeded my high expectations."
"Our firm enjoyed a summer with a productive and friendly intern, and I enjoyed the fact that I was able to give a little back to an institution that was a big part of my young adult life, " continued Ihor. "If any of our established brothers have a chance to reach out and help one of our active Gamma Theta student brothers, I urge you to do so. You won't be disappointed. Your success can be a stepping stone to their future success! After all, this is the Life, the Way, and the Light of Sigma Nu."
The whole experience was truly an inspiring one for me; a network of people I had never met before were willing to take time out of their busy schedules to chat with me and provide valuable career advice. It goes to show what the brotherhood is all about and how our values and traditions as brothers of Sigma Nu carry on with us throughout our lives. I hope that one day I can return the favor.
Interested brothers can connect with Nate at nateporter1465@gmail.com and Ihor at ihor.dusaniwsky@s3partners.net.
---
Meet Cindy Smith, Sigma Nu's Top Chef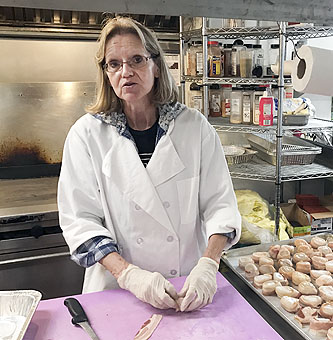 Sigma Nu has been fortunate to have its share of great cooks over the years, but our current cook likely tops them all.
Cindy Smith has been in our kitchen for the last seven years, and she helps make meal time at Sigma Nu extra special. The brothers know they are always going to get an excellent meal, and the quality of the food entices virtually all the live-outs to come to the house for dinner. This brings our brothers closer together than other houses, because they spend time as a chapter almost daily. Also, Cindy's delicious cooking gives Sigma Nu a real advantage during rush, as potential new brothers get a taste–literally–of living at Sigma Nu and discover we have the best food on the Hill.
Sigma News: When did you first come to Sigma Nu?
Cindy: I came to Sigma Nu about seven years ago, when Dan Galusha '72 hired me along with then Commander Caleb Crim '13. I remember feeling very much at home when I first came. The guys were all very friendly and excited to have me in their house.
Sigma News: What do you enjoy most about the job?
Cindy: Well, I must say my job is very rewarding. The brothers are so appreciative of everything I do for them.
Sigma News: What is the favorite dish the brothers like you to make for them?
Cindy: I'm going to say sweet-and-sour chicken. They really love it, so I love to make it for them.
Sigma News: What dish do you most like to make for the brothers?
Cindy: I answered this one, but as a joke we can say stir fry. We kind of have a laugh when stir fry is on the menu. Some of the guys are not sure they care for it (LOL!), but it's a given and saves money so we can have steak on occasion.
Sigma News: Are the brothers healthy eaters?
Cindy: Actually, the guys eat all the veggies I make, so you can let the moms know their boys are, for the most part, making healthy choices.
Sigma News: You have a great reputation for making fantastic food. What sets you apart from the other cooks on campus?
Cindy: I think what sets us apart from some of the other houses is that I try to make the guys feel like they can ask me anything, and I do my very best to help them or to cook them what they like. It's as close to home as we can get, and I love all of them!
Sigma News: How many brothers are you cooking for daily?
Cindy: During breakfast, I usually see as many as 10 to 20 of the guys. This semester, lunch is always busy, because most of them come for that meal. Dinner is buffet style; I cook for 60, and most of the time there are no leftovers.
Sigma News: What is a typical day like in the Sigma Nu kitchen?
Cindy: I can start breakfast by 8:30 a.m. for the early guys. For lunch, I usually have them coming any time after 11:30 a.m. If I have everything ready, we are good to go, and dinner tends to be at 6:00 p.m. I also try to have things ready for the guys I know will need to eat early or late. That's what sets us apart from the rest. The guys will text me for early meals or late ones. Some will get a wrap or a sandwich at breakfast to take with them if they can't make it back to the house for lunch.
Sigma News: Who sets the menu?
Cindy: I do the menu, but I always check with the guys for their input. Just the other day, I lacked a lunch idea, so I asked them for suggestions, and they decided on turkey club sandwiches. We work together.
Sigma News: Is there anything the brotherhood can do to help make your job easier or to improve our kitchen?
Cindy: I do think, because we will always do buffet style meals, that a hot steam table would be an awesome addition.
Sigma News: Last question: are the brothers still doing kitchen raids?
Cindy: We have been most lucky to have a new sandwich cart in the pantry area. It does help to keep down traffic in the kitchen, but (LOL!) does not stop those pesky midnight kitchen raids.
Brothers interested in connecting with Cindy can e-mail her at cinsm3456@yahoo.com. If you are ever in Ithaca, stop by the house at dinner time to say hi to Cindy, and enjoy a delicious meal.
---
Welcome to the Village:
Sigma Nu Alumnus Working to Reshape Primary Health Care at VillageMD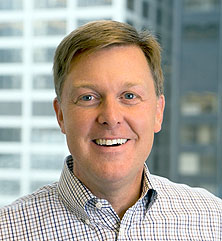 The healthcare system in the United States is in the headlines almost daily. Many Sigma Nu brothers today work in healthcare across a broad range of job roles, including physicians, administrators, medical-device manufacturers, and pharmaceutical sales reps.
Tim Barry '93 is the founder and CEO of VillageMD, a Chicago-based company that is innovating primary care. VillageMD is a leading national provider of primary-care management services for healthcare organizations moving toward a primary-care-led, high-value clinical model.
What marketplace problem is VillageMD working to solve?
The U.S. healthcare system is horribly broken. We currently spend about $3 trillion per year (2.5 times that of other industrialized nations) on healthcare with quality of care outcomes that are slightly better than Slovenia (not a joke).
At the core of our healthcare quality and cost problems are two phenomena: (1) a fee-for-service healthcare reimbursement model that pays providers more to do more services (e.g., more hospitalizations equals more revenue for a hospital), and (2) a lack of support for primary-care providers to take care of the 20 percent of our population with chronic and debilitating illnesses that incur 80 percent of the total medical spending.
What was the genesis of VillageMD?
After years of running medical groups and health-insurance companies, my co-founders and I built a healthcare model that redefines the way primary care works. We embed sophisticated analytics, technology, and a slew of people into primary-care practices to help create better outcomes for all of our patients. Most importantly, we do this in a way that doctors and patients love, because doctors can now meet all of the needs of their sickest patients, while simultaneously improving the health of their overall population of patients.
We have now brought this model to a network of over 600 primary care practices around the country and manage about $1.5 billion of total medical spend.
Healthcare is in the news literally every day for many reasons. From your perspective, what are the biggest challenges in healthcare today for the average consumer/patient, and can VillageMD help them?
For those of us who are incredibly fortunate to maintain good health, we should consider ourselves lucky that we do not need to navigate this confusing healthcare system.
For those struggling with chronic disease or some other form of illness (the 20 percent that incur 80 percent of the total spending), our fee-for-service healthcare system does a horrible job of coordinating care across all of the needs that sick people have.
It is sad to say, but our system generally requires people to navigate the complexity of their disease(s) on their own. A person with seven or eight chronic conditions might have to see 10 to 12 medical specialists, take 15 to 20 medications, and purchase all kinds of medical equipment. Unless you are a medically savvy individual, you will experience all kinds of difficulties trying to manage your own health.
The VillageMD model was built to solve this problem.
What are the primary business goals for VillageMD in 2017?
Our primary goal is to wake-up every day and have a positive impact on the lives of our primary-care partners and their patients. If we keep doing that, we will continue to grow around the country, and our results will speak for themselves.
Where do you see VillageMD five years from now?
It has taken decades for our healthcare system to get as screwed up as it is today, and I expect it will take decades to fix it. So, in five years, I expect us to be a few more steps along on this journey to create a better healthcare system that works for physicians and patients.
What career advice do you have for Sigma Nu brothers interested in a career in the medical field?
Dive into the details. At nearly 20 percent of the GDP, healthcare is a huge, complex industry and difficult to learn. With that said, if you want to have real impact on the healthcare system, you can't do it from the cheap seats. You need to go where the rubber meets the road, and that is always where patients, doctors, and data intersect.
What was your major at Cornell?
My major was agricultural economics, now called applied economics and business management.
Many Sigma Nu alumni today work in fields or with tools that were not even remotely a part of their undergraduate experience, like the internet. How do you personally adapt to changing technology and marketplace influences that are hard to predict but potentially profound in impact?
Healthcare is pretty bipolar from a technology standpoint. Some of the greatest advances in science occur in healthcare (e.g., genomics, medical devices), yet we also seem to have data and administrative systems that act like the banking industry in the 1990s. Personally, I try to read as much as I can on the scientific discovery front, while also having a cutting edge group of technologists in our company who push us to think differently about ways to embed technology into our information systems and workflow.
What are your fondest memories of Sigma Nu?
My experience at Sigma Nu was incredible. My closest friends in life are still the guys from Sigma Nu, and my fondest memories are mostly just hanging out. It's hard to pin down a particular set of memories as they measure in the hundreds or thousands. It is mostly the faces and laughs I think about.
What activities did you participate in at the house?
I was house manager, dishwasher, and played intramural sports. The majority of us also lived in the house "back in the day," so we all seemed to be a part of all activities. There was a special camaraderie of everyone being together that just added an entirely new dimension to the experience.
How did Sigma Nu prepare you for life and your career?
Living with over 40 guys, you learn a ton about yourself, about getting along with others, and about being a part of something larger than yourself. I think these are all applicable for life after you leave the hallowed halls of 230 Willard Way.
How do you stay in touch with Sigma Nu and Cornell?
Living in the Midwest, raising a family, and running a business make it fairly difficult to keep the same ties that I'd ideally have. It is mostly through Reunion, social media, and phone that I stay in touch. With that said, VillageMD started recruiting at Cornell in 2015, and we have been lucky enough to recruit some amazing talent. I'm able to generally stay in touch through the work we do on campus.
If you could go back to school at Cornell today and live at 230 Willard Way, what's the first thing you would do?
See if there is some leftover pizza in the fridge!
Brothers interested in connecting with Tim or learning more about VillageMD can email him at tbarry@villagemd.com.
---
Running for Glory:
Chad Levitt's Run for the Record Books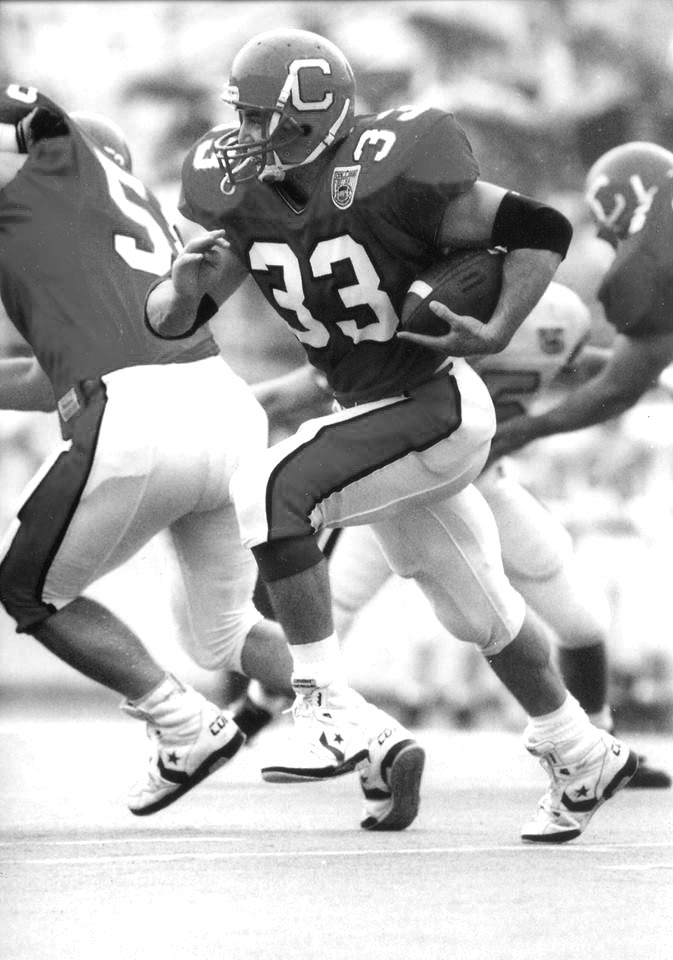 Twenty years ago this fall, Big Red football fans were thrilled by the incredible rushing prowess of Sigma Nu's Chad Levitt '97. In his senior year, Chad had the opportunity to break the all-time Cornell and Ivy League career rushing record held by Ed Marinaro '71. An elbow injury in the ninth game of the 1996 season left him just 59 yards shy of the record. Chad finished his four-year career for Cornell with 4,657 rushing yards and he led the Ivy League in rushing, scoring, and all-purpose running per game for three-straight years. Chad still holds many Cornell records, including the most 100-yard rushing games at 24. Chad was drafted in the fourth round of the 1997 NFL Draft by the Oakland Raiders and went on to play for three teams. Since the NFL, Chad's career has been in commercial real estate financing. Today, he is a vice president on the capital markets team with Colliers International in his hometown of Philadelphia. He is responsible for securing commercial debt and equity financing for an array of investment property types including multifamily, retail, office, industrial, senior's housing, and hospitality.
The Sigma News was excited to catch up with Chad and reflect back on his time at Cornell and Sigma Nu.
It's been 20 years since your senior season with the Big Red. What are your favorite memories of playing football for Cornell?
The best times I had playing football at Cornell was the time spent just hanging out with my teammates. Whether it was in class, the locker room, during practices, eating in the dining halls, the fraternity, or film sessions. The comradery is something that I really miss. Road trips were great too, especially when you came home a winner.
You had one of the best careers in Ivy League history for running backs. What expectations did you have as a freshman when you played that first game against Princeton in 1993?
In my first game, I was just hoping not to get knocked out running down on kickoffs—which I almost did. When I was just a freshman I never in my wildest dreams thought that I would achieve the level of achievement and success that I did. My confidence and belief in myself grew over the years to the point where I expected to get drafted and make an NFL team. I expected to break Ed Marinaro's records, too, but eventually fell just 59 yards short.
With each passing year, your yardage count grew. Was there a point in time where you became aware of Ed Marinaro and the Ivy League record he set in 1971?
Ed is a Cornell football legend. But regarding his record, some alumni mentioned something to me about the record in the Hall of Fame room above Schoellkopf Field after a game my junior year. I didn't think that much of it at the time. However, after that junior season I started doing the math and realized it was a possibility if I had a very good senior season. I was going to need to average of about 175 yards per game, which I did for the first eight games that senior season. During my senior year I was convinced I was going to break the record, as I was on pace to do so, until I broke my elbow instead in the second-to-last game. It happened while playing Columbia in New York City. I caught a check down pass and was tackled low. When I went to break my fall I landed awkwardly on my right elbow and completely blew out the joint. And, just like that, my Cornell career ended. I'll never forget athletic trainer Bernie DePalma and my father helping me off the field as I held my elbow in place. I was immediately taken to St. Luke's Roosevelt Hospital for surgery the following day.
Very few college players make it to the NFL. What was it like to be drafted by the Oakland Raiders in the fourth round of the 1997 NFL Draft?
It was an incredible day. I remember watching it on Sunday morning at my parents' house, waiting for their land line to ring with the big news. Back then the first three rounds were on Saturday, and rounds four–seven were on Sunday. I was projected as a third–fifth round pick. After not being selected on Saturday, I got up early the next day and planted myself in front of the TV. Halfway through the fourth round the phone rang. On the other end I heard, "Congratulations, you are an Oakland Raider. Please hold for your coach." Moments later the ticker flashed on ESPN, under Mel Kiper: 'With the 123rd pick in the fourth round, the Oakland Raiders select Chad Levitt, running back, Cornell.' Within minutes, my friends, neighbors, and old teachers began showing up at my parents' house. Everyone came bearing gifts, including bottles of wine and Raiders' gear. It turned into a nice little celebration. It was the best day of my life up until my wedding day this past March.
What surprised you most about the transition from the Ivy League to the NFL?
I knew to expect a bigger faster game. What was hardest was picking up the NFL offensive sets. I had to learn four different offensives in four years. At Cornell, I basically had three plays to remember—run right, run left, and pass. The amount of formations, shifts, motions, and responsibilities in the NFL were dramatically higher. In addition, I was now playing fullback, so I had to learn an entirely new position while competing at the highest level. That was the difficult part.
Regarding the lifestyle, the amount of attention and respect that you get as a professional player is incredible though. People were in awe just to be in your presence. Everywhere you went you were treated like a celebrity. It was pretty cool, definitely a different feeling from playing ball at Cornell. You get used to it really quickly, and it ends just as quickly when you get cut.
This fall, Sigma Nu has 18 brothers playing varsity football. How many brothers played football when you were at the house, and what other sports and activities did the brothers participate in?
I believe that we had approximately the same amount of guys playing varsity football that we do now, maybe a few less. At that time we competed with DU during Rush for football players. Chi Psi always had a few football players as well. About half of my pledge class played football as a freshman or on the Sprint football team. However, only about three or four of us played through our senior year. Our house was very well represented in athletics at the time, and not just in football. I remember we had baseball players, wrestlers, a lacrosse and a soccer player in the house at one point. Since I was at Sigma Nu in the '90s, we have always been a very strong athletic house.
What are some of your fondest memories of your time at 230 Willard Way?
Definitely the down time spent just hanging out with the brothers at night. Ordering pizza and wings, or sending a pledge to the Hot Truck. Rush was always a lot of fun. Pledging was fun when you weren't the ones going through it, although pledging was a great bonding experience. Slope Day was very memorable. We used to start the day on the rooftop, which I now understand is off limits. Parents' Weekend was always a good event as well. Lastly, I have fond memories of competing in intramural sports (basketball, softball, tube water polo).
What were some of the fun things you and other brothers did?
Parties, road trips (Syracuse, Cortland, Niagara Falls), recreational sports. Skiing at Greek Peak. Putting the pledges through hell weekend.
How did being a Sigma Nu prepare you for life after graduation?
I learned that brotherhood, friends, and comradery are some of the most important things that you can have in life. Friends and relationships are everything.
What was your major and how did it relate to what you are doing today?
My major was business management and marketing in the Agricultural Economics department, which I now believe is the Dyson School. Today, I am a commercial mortgage banker. My coursework was definitely relevant to my career today.
What advice do you have for any brothers interested in real estate lending as a career?
Most importantly, make sure that you have good mentors and superiors who have a genuine interest in helping develop your career. It's best to start as an analyst at a bank to get the experience. Being a broker, which I am, can be very difficult —while commissions can be lucrative—the deals take a long time and often you don't always have complete control of the end result. Do not get into this industry unless you have a lot of patience. There are many other avenues in real estate outside of financial/mortgage brokerage as well. These include working for a direct lender, sales/leasing brokerage, development, property management, investment selection, raising equity capital, etc.
How do you stay in touch with Cornell and Sigma Nu?
I'd have to say Facebook is the best for keeping up with the brothers. I like to try to get to one or two Cornell football games every season, which is always an opportunity to see and reconnect with the guys. I'm looking forward to my 20-year reunion next June, and I hope to see a lot of my pledge class there!
Chad would love to hear from his classmates and all brothers. Chad can be reached at chadalevitt@gmail.com.
---
Brothers for Life:
"Stash" and "Wags"
Still Working Side by Side More than 40 Years after Cornell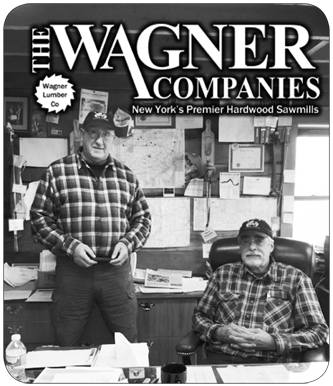 The brotherly bonds built at Sigma Nu persist in one way or another for every brother for his entire life. For two brothers, Sigma Nu was the genesis of a life-long bond that has had them working together as business partners for more than 40 years. Les "Wags" Wagner '72 and Steve "Stash" Schaeffer '73 met at Cornell, became fraternity brothers at Sigma Nu, and today are as close as any two brothers can be.
Their lives have been built around Wagner Lumber, today the largest hardwood producer in the Northeast. Their story includes remarkable success, fun along the way, and rebounding from disaster.
Sigma News: What was the genesis of Wagner Lumber, and how did the two of you get connected?
Stash: Wags graduated from engineering school in '72 and returned to his hometown of Owego, where he went to work at his dad's American Motors Rambler car dealership. Tiring of auto mechanics and after building a helicopter that actually got airborne, he decided to turn his creative instincts toward building a sawmill from scratch, powered by an old Rambler engine.
At an all-night poker game in the Sigma Nu library in 1975, we decided to take a week-long trip to Vermont to see what a real sawmill looked like. After returning from the road trip, I resigned from my banking job at Citizens Savings in Ithaca and moved to Owego. Together, along with a little assistance from another Sigma Nu grad, Tony Zieno '75, we started a log-cabin producing sawmill called American Log Homes.
Sigma News: What were the early years at the mill like?
Stash: Our two-person company ran the mill seven or eight months a year, closing down for the winter every year at Sigma Nu's Homecoming party. During the winter of 1977, we traveled cross-country in our 1968 customized Chevy Van (the "Blue Lunch"), dining and lodging at Sigma Nu frat houses all across the country.
The first fire in Wagner Lumber history was September 23, 1978. All (there wasn't much) was lost. All, but we decided to rebuild bigger and better and become a legit full-time business.
Sigma News: What did you guys do for fun?
Stash: Becoming a full-time business did not prevent us from pursuing our newfound hobby of playing blackjack all thru Europe, the Caribbean, Vegas, and newly opened Atlantic City. Card counting and sawmilling were both a way of life in the late '70s and early '80s, both passions allowing for the opportunity to travel the world and make money at the same time.
Sigma News: What happened next with the evolution of the business?
Stash: The sawmill evolved thru the '80s and '90s, employing 75 people by 1993. No longer sawing for log cabins, the operation grew to become one of the four largest hardwood mills in New York State.
Between 2001 and 2008, Wagner Lumber acquired three competing sawmills, becoming the largest producing hardwood operation in the Northeast. Annual sales grew from $15 million in 2000 to over $75 million by 2010. Despite the horrendous economic downturn in the housing industry in 2008 and 2009, Wagner continued to grow in volume and profitability and now employs 350 people.
Sigma News: How long do you plan to keep going on with the mill?
Stash: Not unlike Jimmy Brown or Barry Sanders, we decided to "go out on top," and successfully found a willing and able buyer for the entire business, except for the 5,000 acres of land acquired over the previous 30 years. The thought was to hold on to a part of the business that would keep us occupied together over the rest of our lives.
Having completed the sale to Baillie Lumber in 2012, we made a commitment to stay on for two years to manage the transition, and it appeared that retirement was in the cards for us.
On February 23, 2014, Wagner Lumber suffered the second fire in its history, this time burning up in excess of $10 million worth of sawmill equipment and buildings.
This catastrophic event unfortunately extended our careers; we could not just walk away from the challenges presented to the company of rebuilding the original Owego facility.
Sigma News: Where do things stand today?
Stash: After an 18-month building project, the brand new state-of-the-art sawmill is up and running. There appears to be some light not too far at the end of the tunnel, leading to at least partial retirement for both of us, but, there's still lots of acreage for us to manage together on into the golden years.
Sigma News: The story of the mill is really amazing. How did Sigma Nu prepare you for life, personally and professionally?
Stash: Wags was prepared very well for the future based on his academic accomplishments in engineering school, and the discipline and "stick-to-itiveness" gained from four years of rowing. I, however, focused on those "intangibles" learned through life lessons taught mainly at the School of the Fall Creek House.
Not only are we two business partners for life, but also most of our best friends are old buddies from Willard Way. Many of us just got together in March for the NCAA wrestling championships in New York City to root on the Big Red. Living together for three years and managing the financial, social, and academic needs of the brotherhood is great preparation for the real world.
Sigma News: What are your favorite memories of your time at the house?
Stash: One of my favorite memories was initiation night. What a masterful day and evening that I will always remember.
Sigma News: It seems we keep many of our house traditions, but some fade with time. What part of your time in the house would you like today's undergraduates to know about?
Stash: I know it was another era, but looking back, I loved the ritual of dining together as a brotherhood every night of the week at 6:00 p.m. sharp (except Saturday night). And Wednesday night was always "date night," dressed in coat and tie with an extra-specially prepared meal. And we had hired waiters (paid for in meals) to serve the tables!
Sigma News: For any brothers visiting Ithaca, when is a good time to meet you at the Creeker?
Stash: Any time you are in Ithaca is a good time to meet me at the Creeker.
Brothers wanting to connect with Stash or Wags can email them at stash@wagnerlumber.com and leswagner@wagnerlumber.com.
Editor's note: The brothers from the mid-'80s have fond memories of Stash, Wags, and others from the early '70s visiting the house often for Thursday-night card games in the library. The brothers knew they came out on top when, in the morning, the alumni were found sleeping in the Great Hall and Tube Room!
---
MacroFuel and Brother Max Tave '15 making news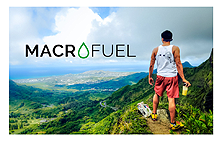 Max Tave and his classmate came up with the idea for MacroFuel last year after enduring the effects of missing meals and subsisting off energy drinks and cheap protein bars as a result of long nights studying in the school library. Read the Sigma Nu National blog story here.
Members of the GTPA Interim Board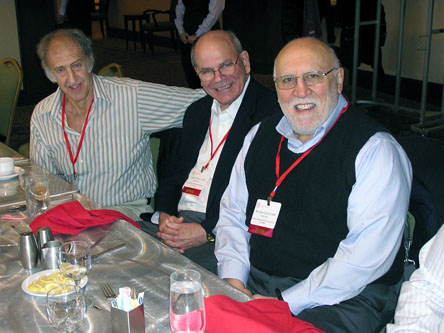 Left to right: Bob Linden '71, Charlie Parker '57, and Nick Carino '69.
Bob Linden '71 relates his recent Sigma Nu involvement
The 2011 SAE alcohol-related death spurred me on to learn more about current Cornell Greek life. The dean's office was clamping down on fraternities, Dan Galusha '72 was tiring after heading up the GT PA for the last 25 years, and the chapter was in the throes of both the installation of a much-needed fullhouse heating system and the design of a university-mandated total-house sprinkler, the latter required by the end of 2014. Nick Carino '69 and I—along with others, including Charlie Parker '57, Paul Deignan '62, Dave Kelly '73, Steve Schaeffer '73, Vinny Serpico '73, Chuck Grundner '75, and Jaan Janes '85—decided to roll up our sleeves and jump in head first to attack the multiple problems at hand. It's been a tough haul but well worth it. The kids in the house have been fantastic to work with. Cornell remains an intense pressure-cooker school, and Greek life in general and Sigma Nu specifically must stay strong both as places where lifelong friendships are forged and as safety nets for struggling students.
In my second life, I retired from my office-based internal medicine/geriatrics practice at the end of 2007 and went on to write an award-winning book, The Rise & Fall of the American Medical Empire. Most recently, I've been heading up my local hospital's Center for Innovation and teaching at Yale School of Medicine. Mentoring Cornell undergrads and Yale med students has been an interesting transition, but I have always loved teaching. The last wrinkle has been managing two houses in the U.S. Virgin Islands, one of which my brother, Rick '75, and I built in 2012 on land our father purchased in the 1950s. On stressful, cold days in Connecticut, I just Google On a Clear Day … in St. John, lean back, and dream."
A comprehensive update from Arthur Steffen '62
For 'Bing' and Cathy Steffen, it was a fast 50 years, and there we were, not only celebrating the 50 years since my college graduation but 50 years since Cathy's the following year, in 2013. But that wasn't the end of it, for we went on to celebrate our 50th wedding anniversary in Paris with a three-week stay, enjoying the food and wine and, of course, the countryside of France. A trip to the beaches was most humbling, and a must for those who have not had the opportunity. The French love us there for sure. Then it was back to Paris and farther south to the wine region and a bit of a boat trip. Outstanding scenery with all the food and wine anyone could imagine.
We have been blessed with seven grandchildren, of whom one is at Cornell— a sophomore on the dean's list and loving it. Another is returning to college in the fall, and one is on his way to Siena under a Division I lacrosse scholarship. The others are right behind, within three to seven years for college. Thus, we have been very active viewers of both lacrosse and football, as well as high-school basketball. It is a lot of fun to watch their skills develop and mature. Our very best to everyone. You are always welcome at the Steffens when in the area or on the way to the area. We'd love to see you.
Mike McGrann '88 Joins Cornell Athletic Hall of Fame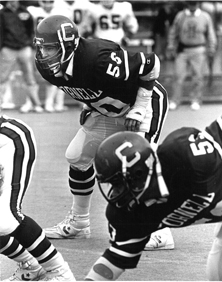 Sigma Nu is pleased to congratulate Mike McGrann '88 on his September 2013 induction into the Cornell Athletics Hall of Fame!
McGrann was a two-time All-Ivy selection at linebacker, earning second-team accolades as a junior and first-team honors as a senior. A three-year starter, he was a co-captain of the 1988 Ivy League championship team as part of a defense that ranked first in the Ivy League and the East and sixth in the nation. McGrann's teams went 20-9-1 overall and 16-5 in Ivy League play. He was named team defensive MVP as a senior and also earned the squad's Defensive Freshman MVP award, the Charles Colucci Award as the senior who made the biggest contribution to the team, and the Coach's Award. For his career, McGrann posted 188 tackles, including 7.0 for a loss and a sack, forced two fumbles, recovered another, and broke up two passes.
Today, Mike is the director of the Initiative for Family Business and Entrepreneuship at the Erivan K. Haub School of Business at Saint Joseph's University in Philadelphia, teaching undergraduate and MBA students how to make family businesses work. He also runs an outreach program, focusing on helping family businesses in the northeast compete and succeed in the long-term. His other job is as a business consultant, working with large family businesses in the U.S. and abroad.
Other Cornell Sigma Nu brothers in the Hall of Fame include Art Wolcott '49, Charlie Moore '51 and Chad Levitt '97.