Sigma Nu Fraternity
Love, Honor, & Truth
---
Where Are They Now?
The Reunion Year '2 and '7 Classes of Sigma Nu
Cornellians across the years gathered in Ithaca in early June for Cornell Reunion, the first in-person reunion since 2019 because of COVID-19. It was wonderful to see so many of our alumni back on campus and at the house for our alumni receptions, including about a dozen alumni who stayed at the house, some in their old rooms! You can check out who was there in our Reunion photo gallery. Plus, here are some profiles of what our Reunion year brothers are up to today.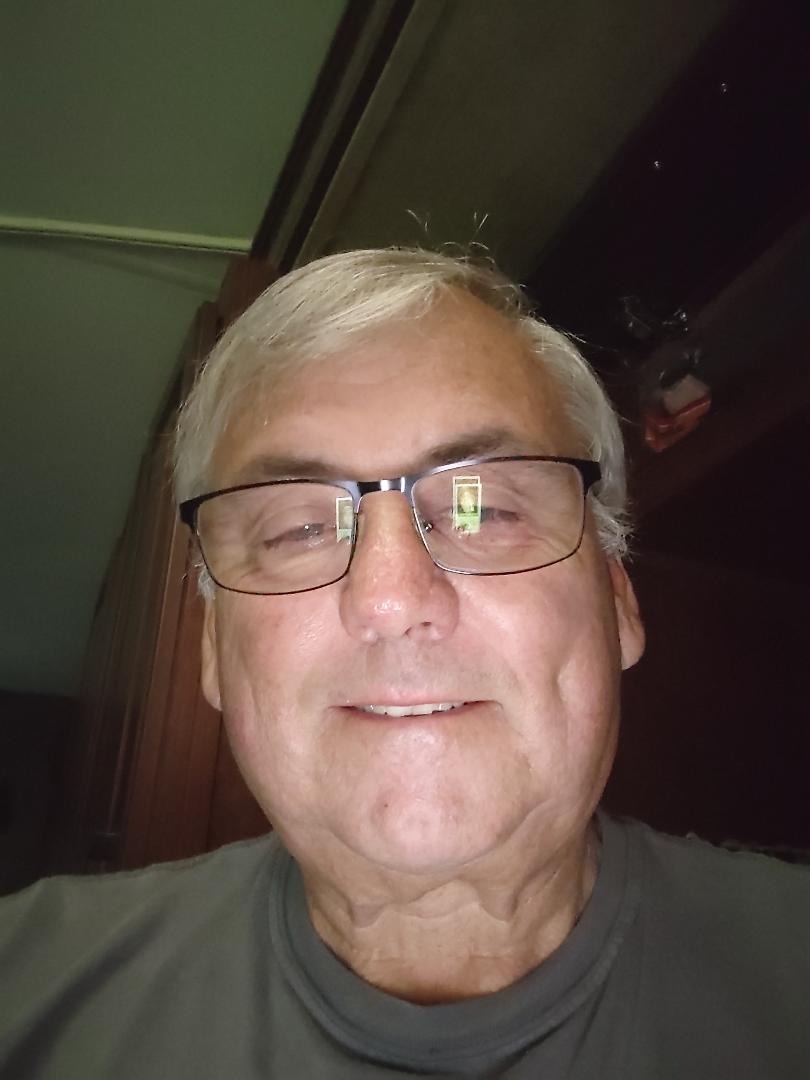 Reunion Year Alumni Profile: RON CHRETIEN '72
Read More
Reunion Year Alumni Profile: JACK R. VINSON '52
Read More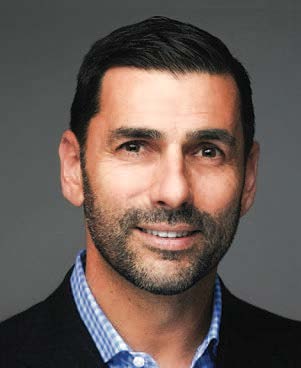 Reunion Year Alumni Profile: ORION CORCILIUS '97
Read More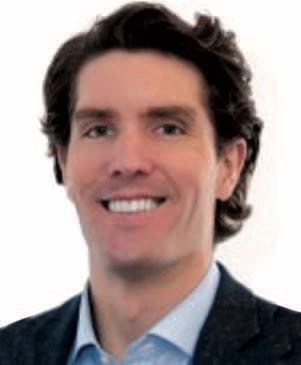 Reunion Year Alumni Profile: THOMAS DOUPÉ '12
Read More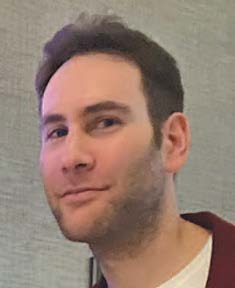 Reunion Year Alumni Profile: PETER HUFNAGEL '12
Read More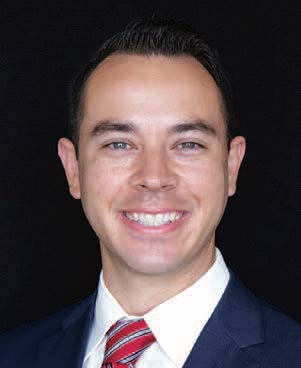 Reunion Year Alumni Profile: JOE PIERIK '17
Read More
---
Alumni Giving to Sustain the Chapter
Alumni can support the chapter in three ways:
Click on the "Give to Sigma Nu" tab and use the drop-down menu for more information on the giving options and how to make your donation. Please consider giving to one, two, or all three pathways.
Status of Campaigns: The following chart shows progress in meeting our current campaign goals. The generosity of Gamma Theta alumni for stepping up to meet these goals is appreciated greatly.


---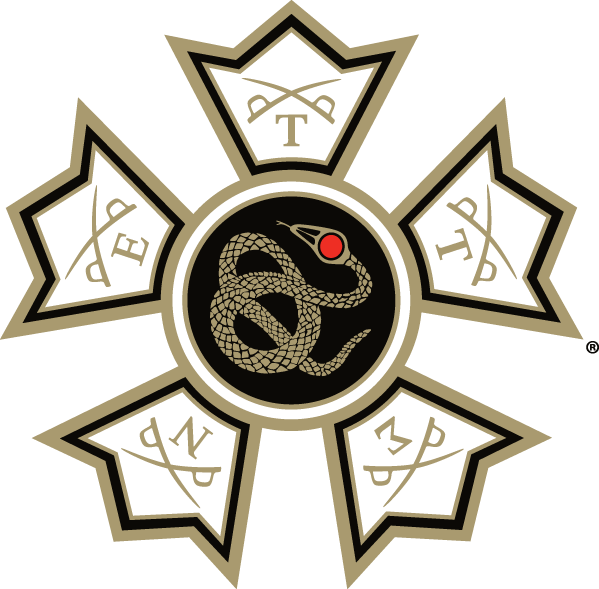 Chapter Leadership Update
June 2022
Sigma Nu is back! It was wonderful to have so many alumni at the house in June during Cornell Reunion at our alumni receptions. Plus, we had about a dozen alumni staying at the house, reliving their college experience at 230 Willard Way!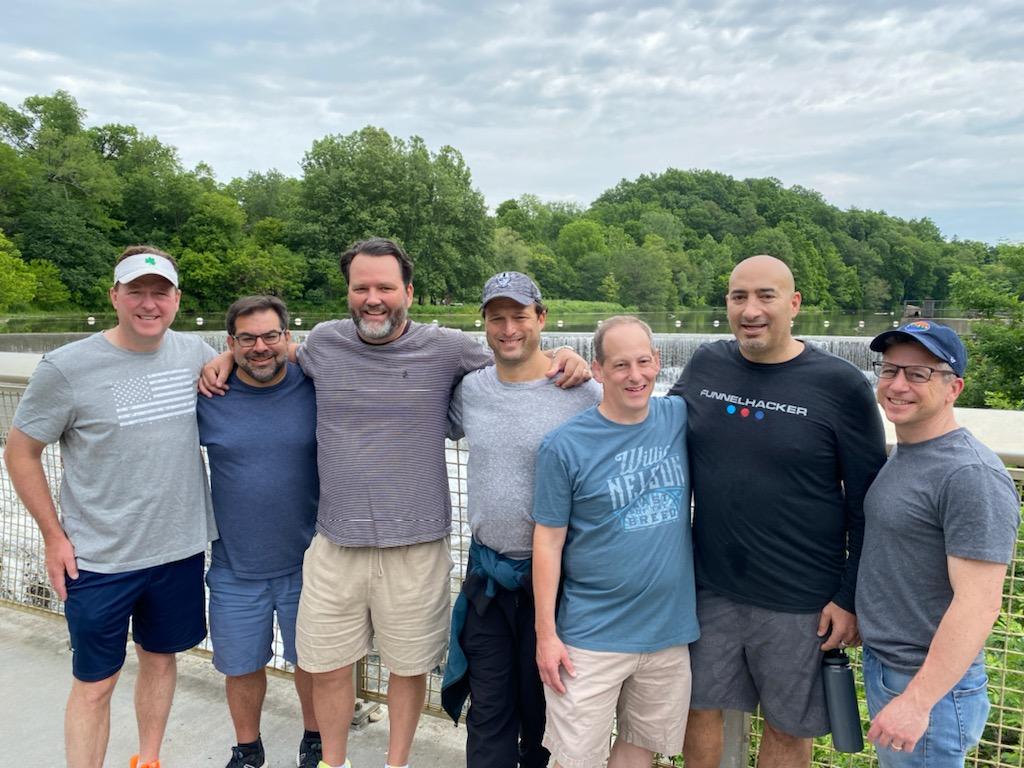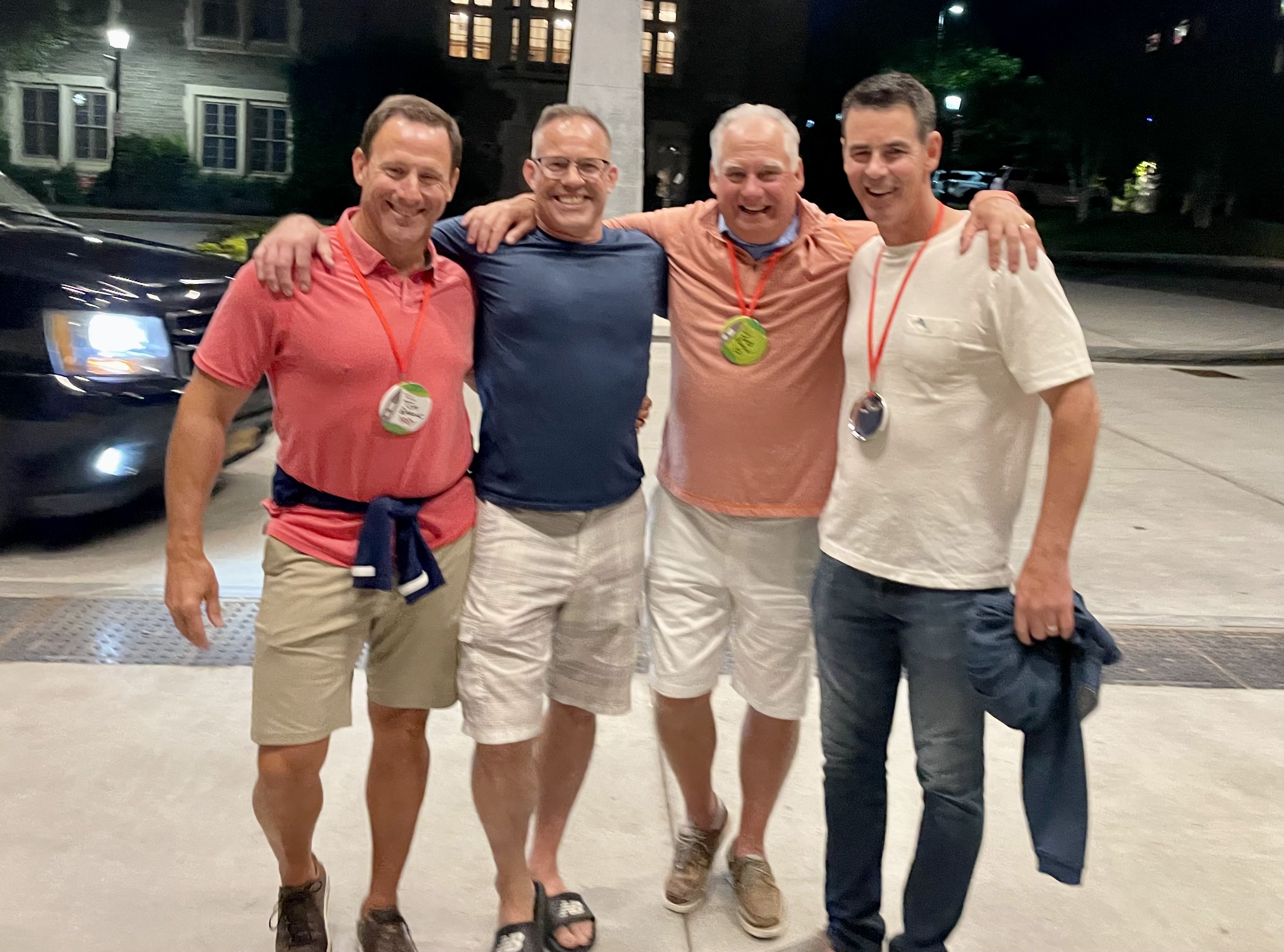 We are looking forward to the fall semester when our 27 new brothers will be in our chapter house, with more than 20 living in the house. It is expected that all brothers will dine at the house, and our previous, prized cook, Cindy Smith, is excited to return to the Sigma Nu kitchen. We know the new brothers will enjoy her cooking, as have all Sigma Nu's in recent years.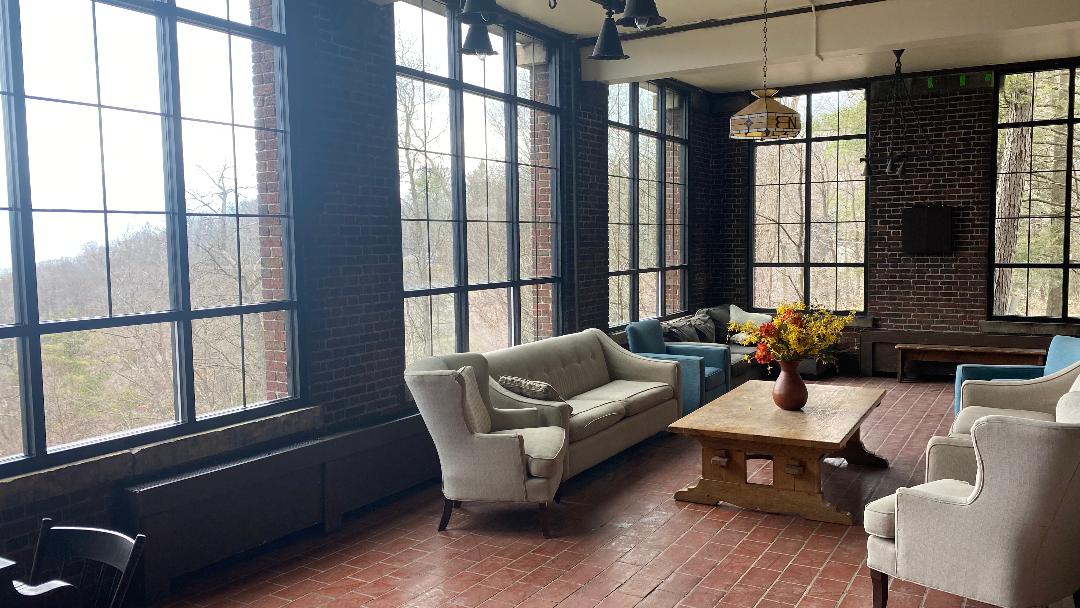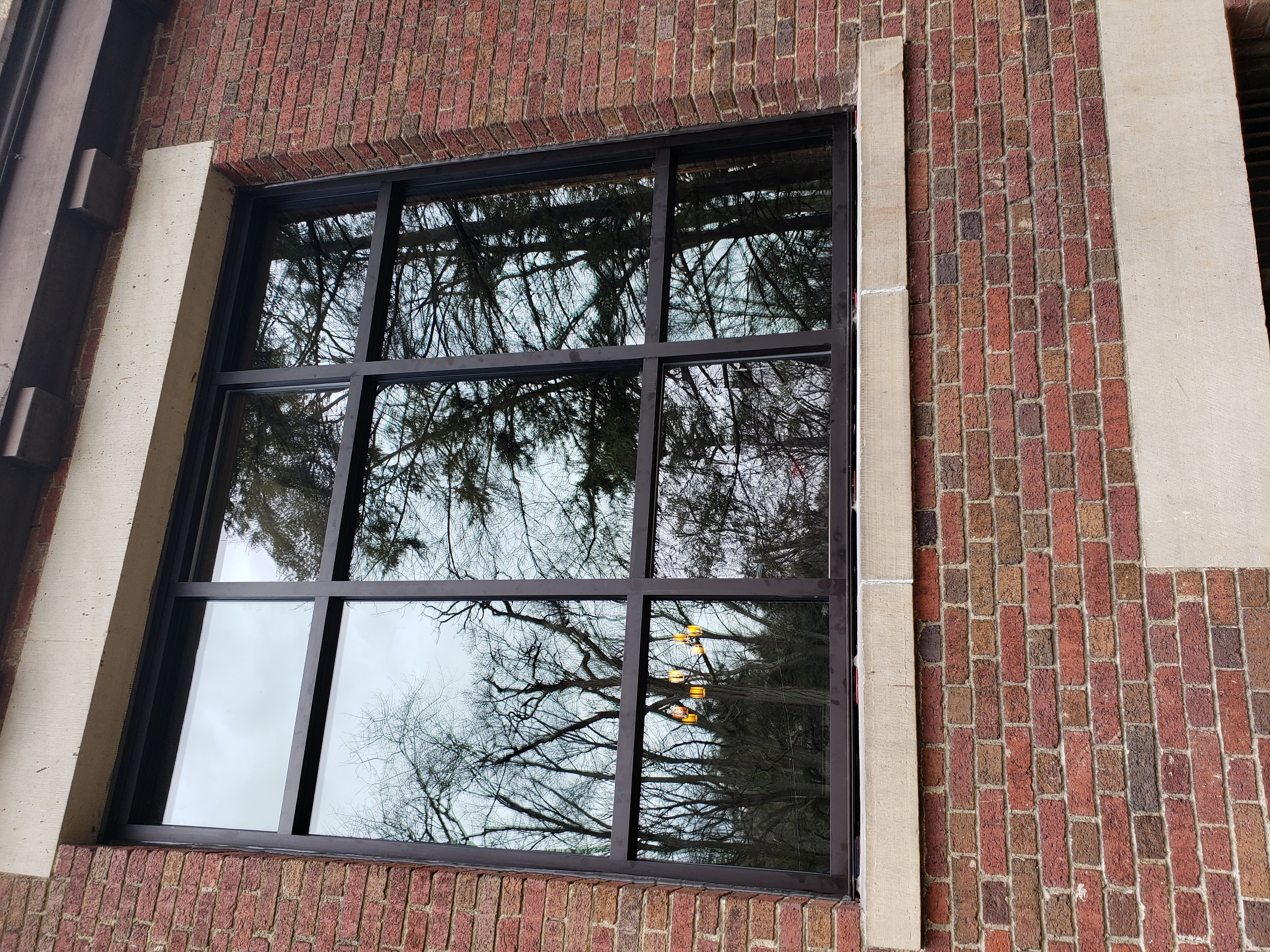 Our focus now is on preparing the house for the next school year. The most important element is the windows renovation project which has been underway for months and will continue all summer. Many of the old windows have already been replaced, including in the Great Hall and the sun porch. Plus, we are updating the kitchen with needed appliances and repairs to again be a full-service kitchen.
A Sigma Nu alumnus made a very generous gift to Sigma Nu as he matched dollar for dollar any giving up to $120,000 in total, and then increased that amount to $140,000. We have already raised $183,393 in alumni donations to this program (as of June 20, 2022), which means that with the match, we are at $323,393 and past our initial goal of $240,000. The window design and color will maintain the architectural style of the house and dramatically improve the energy efficiency of our house while also allowing for easy ventilation. Plus, all the leaded glass windows will be maintained and sealed in clear tempered glass. You can join this effort today by making your own donation. We are continuing to raise funds as additional monies will be used for other needs such as Great Hall woodwork, staircases, and appliances and other equipment needed in the kitchen and elsewhere.
Continued alumni financial support is critical as we need to offset gaps in our operating budget every school year until the house is fully occupied and the dining program is fully operational. Sigma Nu alumni continue to rise to the occasion, and we successfully raised more than $100,000 during the 2020-2021 school year against our target of $100,000 in our Building a Bridge effort. You can join them today by paying your dues and, if possible, making an additional contribution to the Gamma Theta Property Association or making a donation to our Fall Creek Leadership Foundation. We will again have to raise $100,000 during the 2021-2022 school year, and that effort is coming to a close for this year and we have raised $39,200 (as of June 20, 2022). Thank you to all the alumni who have given.
There is still plenty of work ahead and we will continue to post updates on our progress on campus, along with giving updates for the window renovation and broader restoration opportunity. We'll send you more details on all of the developments via e-mail and in our newsletters. If you want to get more involved or have any questions, reach out to GTPA President Bob Linden '71 at linden0552@yahoo.com. Thanks for your support of Sigma Nu!
---
Interested in Joining Sigma Nu Cornell?
Welcome to the Gamma Theta Chapter of Sigma Nu Fraternity chartered at Cornell University in 1901. Our chapter has a long, storied history at Cornell with more than 1,100 living alumni.
Mission
· To develop ethical leaders and perpetuate lifelong friendships.
· To foster personal growth of its members.
Central Values
· Love
· Honor
· Truth
Zero-Tolerance Policy
The Chapter has zero-tolerance for the following:
· All forms of hazing (physical and psychological)
· Sexual misconduct
· Use of hard liquor and drinking games
· Presence of alcohol in any form at New Member events
· Illegal drug use
Chapter Lodge
The Chapter Lodge, at 230 N. Willard Way, was built in 1910 using durable reinforced concrete construction. The Lodge overlooks Cayuga Lake and the property borders Fall Creek at the location of Ithaca Falls. For a photographic tour, click here.
If you are interested in joining Sigma Nu, please contact one of our officers and a member of the Sigma Nu team will be in touch with you!
To learn more about Sigma Nu Cornell and our brotherhood, including estimated costs for the 2022-2023 school year, please click here.
---
Gamma Theta in the 1940s – I was there!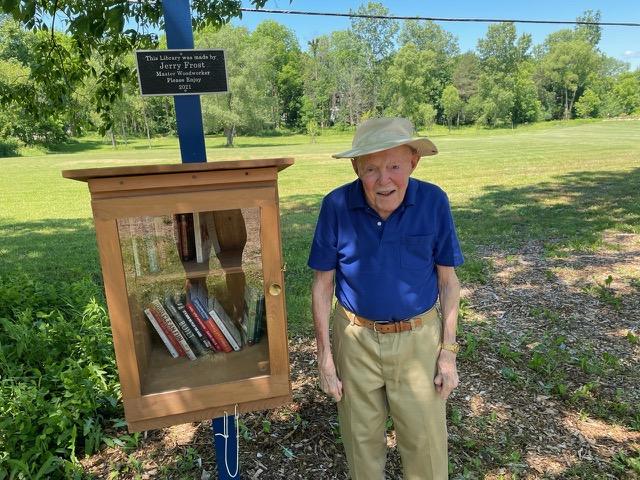 Editor's Note: Many thanks to Jerry Frost '48 for sharing memories of his time at Sigma Nu, and his wonderful donation of $25,000 to the windows renovation project.
Yes, World War II did come to Cornell and Gamma Theta. I (and I presume thousands of others across the country) was allowed to enlist in the Navy and graduate from high school in three years. Thus, my high school class of '45 graduated on a Monday night in 1944. The following Friday afternoon I was marching up the hill to Sage Hall to be issued uniforms, shoes, and bedding. Arms full, I was directed to my dorm, which carried the strange name: Llenroc. (I later learned that these fancy digs had been the home of Cornell's first president and the word was Cornell spelled backwards.) All fraternity houses, as well as other facilities across campus, had been requisitioned by the Navy as housing for the V-12 Naval Officer trainees. […read more]
---
Your Generosity Matters
Alumni dues go a long way to enhance 230 Willard Way, and recent improvements include a new paved backyard parking lot, basketball hoop, and new bedroom flooring.
Pay alumni dues online
and contribute to Sigma Nu today!
Social Networking