Sigma Nu Fraternity
Love, Honor, & Truth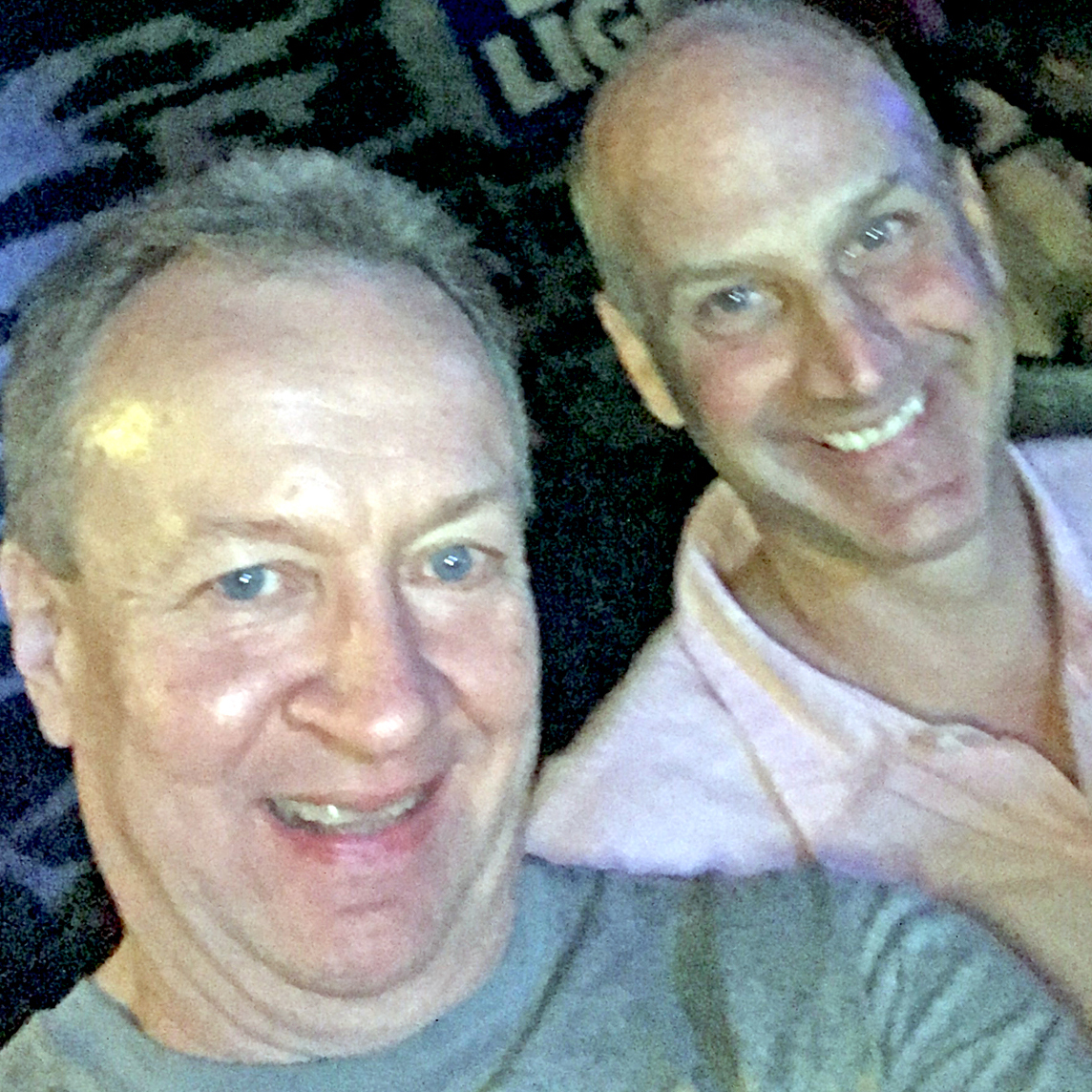 Cornell Reunion 2018
Dozens of brothers came back to 230 Willard Way at Cornell Reunion in early June. We had 35 brothers and family members in the dining hall Friday night for a very special Reunion alumni dinner, and some brothers commented they had last eaten at Sigma Nu 40 years ago! The brothers spent time on the Cornell golf course, in Colllegetown, at the Reunion tent parties, and exploring their old home at Sigma Nu.
Smart Snakes
Learn about Jamey Greenbaum's ('17) "Defining Moment" at Cornell Engineering. Jamey graduated in December 2017 and is staying on at Cornell to pursue his master's of aerospace engineering through the spring of 2019.
Our Fraternity
Sigma Nu embodies a brotherhood of men, defined by the fraternity's core principles of Love, Honor, and Truth. The national organization was founded in 1869 at the Virginia Military Institute in Lexington, Virginia, and today comprises 166 chapters and colonies, spanning the United States and Canada. It has initiated more than 235,000 members, with famous brothers, to name a few, including Harrison Ford, Archie and Eli Manning, Al Michaels, Glenn Miller, Charles Schwab, Joe Buck, and Pat Riley. Sigma Nu National is considered in the elite when one discusses Greek life across the country.
Sigma Nu at Cornell occupies a beautiful house, overlooking both the gorge and Cayuga Lake, and our alumni are grateful for their years in the house. The brotherhood here believes in maintaining a strong mind, body, and soul, as evidenced by our outstanding performance in academics, athletics, and service. In addition to participants in varsity football, Sigma Nus today are also members of the Red Key Honor Society, ROTC, Cornell EMS, Fellowship of Christian Athletes, Cornell Outdoor Education, the Cornell Hedge Fund, Pi Sigma Epsilon professional business fraternity, Cornell University Sustainable Design, Cornell Ski Team, eLab student start-up accelerator, ILR Ambassadors, and Orientation Leaders.
But what makes Sigma Nu unique is the tightness of the brotherhood. Once a candidate becomes an active brother, he is invited to live in the house until he graduates from Cornell. This creates an atmosphere where seniors, juniors, and sophomores live together, enjoying the good times and helping one another through the hard times. The house of 65 is also kept closely knit by gathering together each night for dinner, and our brotherhood grows to 90 plus members with each spring's new brother class.
Cornell Sigma Nu alumni stay in close contact with the house, attending functions such as Reunion, Homecoming, and our annual New York City holiday dinner, and they provide career networking assistance and job opportunities to the undergraduates. Our chapter's living alumni include leaders in their professions and communities, including corporate CEOs, physicians, attorneys, entrepreneurs, Wall Street financiers, NFL players, and Olympic gold medalists.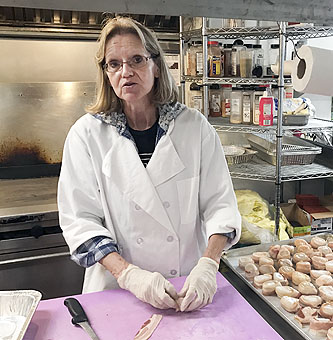 Meet Cindy Smith, Sigma Nu's Top Chef
Sigma Nu has been fortunate to have its share of great cooks over the years, but our current cook likely tops them all.
Cindy Smith has been in our kitchen for the last seven years, and she helps make meal time at Sigma Nu extra special. The brothers know they are always going to get an excellent meal, and the quality of the food entices virtually all the live-outs to come to the house for dinner. This brings our brothers closer together than other houses, because they spend time as a chapter almost daily.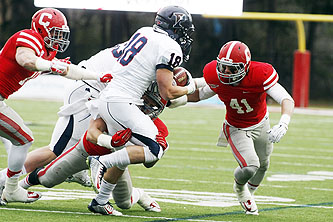 Sigma Nus Lead Academic and All-Ivy League Football Honors
Congrat's to our Sigma Nu brothers who earned academic honors and All-Ivy distinction for their play on the gridiron this fall. The Cornell football team placed three student athletes on College Sports Information Directors of America's academic all-district team, and they are all Sigma Nus, including senior defensive end Seth Hope '18, who earned first-team Academic All American honors! Additionally, senior safety Nick Gesualdi '18 was a first-team All-Ivy selection, and senior linebacker Kurt Frimel '18 was a second-team All-Ivy pick.
Snakes Helping Snakes:
My Summer Internship at S3 Partners
This past summer, Nate Porter '18 interned at a financial data-analytics firm in New York City called S3 Partners, located in midtown Manhattan. The company provides extensive short-side market research and data analytics to clients (primarily hedge funds) through numerous platforms, including a financial software application that provides real-time short-interest data via a Bloomberg terminal. During his time at S3, Nate worked closely with Head of Research Ihor Dusaniwsky '84, providing extensive short-side research using S3's data-analytics software and the Bloomberg terminal.
Olympic Gold Medalist, CEO, Athletic Director, Philanthropist. Meet Sigma Nu's Charlie Moore '51
A true Cornellian and Sigma Nu, Charlie Moore '51 has literally done it all, and now, at age 88, he's become an author. Every Sigma Nu brother can take inspiration from Charlie and one day might get the opportunity to meet him. Click here to read a great bio on Charlie, just published by Cornell Athletics.
Your Generosity Matters
Alumni dues go a long way to enhance 230 Willard Way, and recent improvements include a new paved backyard parking lot, basketball hoop, and new bedroom flooring.
Pay alumni dues online
and contribute to Sigma Nu today!
Social Networking